With Dashworks, You Are In Complete Control Of Your Windows 10 Migration & Servicing Model!
While many large organizations are procrastinating their Windows 10 migration in fear of starting the update race against fast-approaching end-of-life dates, the need to upgrade is undeniable. With Juriba's IT Transformation Management Platform, Dashworks, you can set up a repeatable process that leverages the power of Big Data and automation to accelerate your rollout by up to 65%!
Why Use Dashworks To Manage Your Windows 10 Migration?
Single version of project truth — no more spreadsheets
Single pane of glass from which you can view project summary

or

detailed information
All resources working on the same dataset within the same application
Real-time impact analysis for the project team
See who is ready and what is holding you up, immediately
Reduce project 'heavy-lifting' with automation of repetitive tasks (e.g., end-user emails, workflow triggers)
Better end-user engagement with self-service data validation and scheduling
One-stop shop for all your reporting needs
Spin up your next IT migration project in minutes — no reinventing the wheel for future projects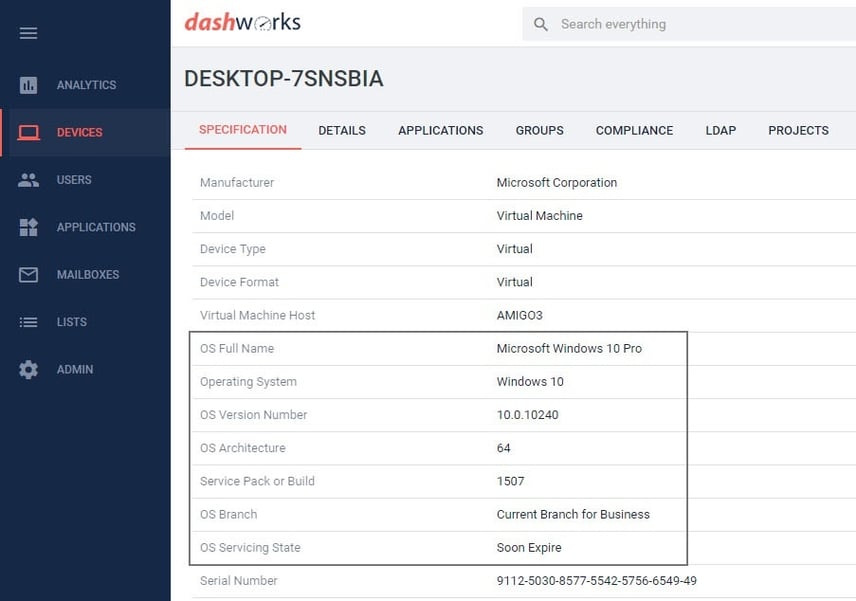 By empowering your end-users with self-service and automated communication, they become an asset rather than a liability — helping rather than hindering you. All that heavy lifting associated with collecting and validating information is gone. Automation triggers are taking care of your end-user communications and deployments. Now you can concentrate on what is important. Let the engine do its work while you point it in the right direction.
Book Your Demo Today To See Dashworks In Action!