Juriba's Story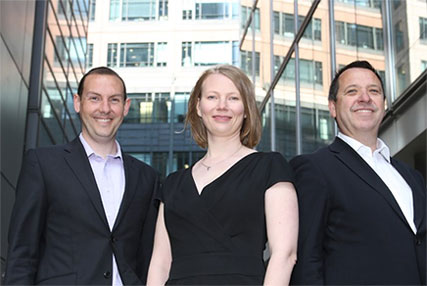 Realizing that managing multiple IT projects, across an increasingly complex end user estate, drives a significant amount of cost and inefficiency into the IT budget was the catalyst for Juriba's founders to build something different. The spreadsheet approach simply was not working.
Whether a simple hardware refresh, or a large-scale IT transformation, each project would re-invent the wheel, taking little or nothing from previous experiences and causing a period of slow startup. As a consequence, significant budget was burnt with a lack of deployment numbers on the scoreboard to show for it. Resulting pressure from senior management shifts the project into tactical rather than strategic delivery, and the result is typically a project which takes longer and costs more than it should have.
Juriba's mission is to disrupt this repeating cycle. By building a software platform from which projects can be quickly established with minimal effort, in an easy to understand interface, Juriba's software is designed to reduce the pain of enterprise IT migration. Whether you are a customer running the migration internally, or a service integrator running the project on behalf of a customer, a consistent, authoritative and single source of truth can help to drive better, faster and more accurate project decisions.
Juriba's approach is to use a combination of software and a slim layer of services to guide you through your IT migration project. For direct customers, this means bringing IT migration expertise and experience through a combination of software and services to build a best practice migration path and execution tracking system for your project. For service integrators, it means a repeatable mix of tooling and processes that can be applied again and again to de-risk and accelerate project delivery whilst reducing cost and startup time.