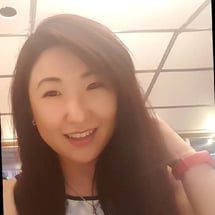 When did you join Juriba?
I joined Juriba in February 2018 and it has been a really interesting journey since then!
How was your first year at Juriba?
The first year was a challenge. The project is really big and you have to collect and absorb a lot of information to do your job well. Fortunately, I had a great team to support me.
How is this role different from previous roles?
Previously, I was mostly working as a QA engineer and lead, and I was spending my time either managing projects or testing. I started at Juriba as a QA engineer and now I have moved into a role as a Feature Product Owner overseeing the delivery of one of the scrum teams.
How are you finding the rest of the team at Juriba?
It's great. Everyone is so friendly — exactly what I had been told about Juriba. My manager is very supportive. Also, the meet-up in Kyiv was amazing. I was really impressed!
What was your biggest challenge at Juriba?
I'd say understanding the project from end to end was definitely my biggest challenge. It's a product with a lot of features, but that's what makes it interesting. I'm grateful for the support everyone has given me. I am really enjoying my time at Juriba!